03

TimeMate: Time & Attendance

Managing time and tracking attendance manually is a frustrating activity known only to a Business Owner or a payroll Manager. Intelliob TimeMate attendance management software records time and attendance details from fingerprint biometric devices or other time keeping devices to manage employee time and productivity efficiently.

TimeMate tracks employees Attendance & Time and provides a daily understanding of time records as reports or for processing by PayCare payroll software. As a result, TimeMate cuts down on administrative time, safeguards from time mismanagement errors, and savings in terms of money and man-hours that could have been lost due to mishandled time cards and employees punching in for each other.
Contract Time
A simplified time & attendance module for the tracking of casual and contract workers presence without assigning them to any specific pre-set schedule.
Fixed Time
This Module is suitable for use in manufacturing, health care or similar industry, where the environment is like fixed time within scheduled shifts and night work.
Flexi Time
Suitable for in organizations like banks, insurance companies and any similar "office-type environment", Where the total no of hours worked is what needed.
---
Attendance Tracking
provides you with a practical solution to reduce the processing of employee time sheets and decrease human errors associated with a manual time keeping process. This not only improves personnel efficiency but also results in savings of both time and money. Time Attendance Savings

Attendance Report.

Time Attendance Report.

Lateness Report.

Overtime Report.
Attendance System
Biometric time attendance system helps track time and attendance in most industry environments and can seamlessly integrate with many hardware devices. Whether you are looking for a fingerprint biometric device, swipe cards, proximity or hand punch devices, various solutions are available or users.

Leave Report.

Absence Report.

Exception Report.

Shift Roster Report.
---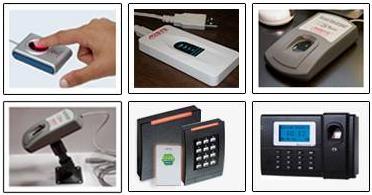 04

Various Solutions

TimeMate is designed and developed to cater to various organizational time management objectives like working time schedules with shift definitions, workdays, holidays. User defined Time & Attendance, events and categories like Arrival, Departure, Sick Leave, Annual Leave and more. It also provides various managerial functions and a report writer tool to generate user defined reports with various permutation and combinations.
Fingerprint Devices
Desktop Based

Don't want to invest in fancy time recording device with built-in memory or pay for additional cost towards installation, maintenance of these hardware devices. TimeMate USB fingerprint attendace device is best solution for your requirement.
Stand Alone Biometrics
Biometric Devices

Whether you are looking for a fingerprint biometric device, swipe cards, proximity or hand punch devices. We have various solutions that can be used to manage employee time management.
TimeMate Web & Mobile
Mobile & Web App

TimeMate Web and mobile Extension Apps allows online employees to submit their timesheets online to line managers for approval before they are send for payroll processing.